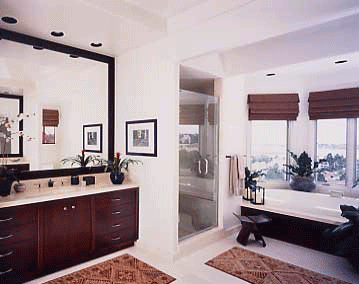 GUINN-FELDHAUS RESIDENCE


Master Bath

This bathroom remodel in San
Diego, California contrasts dark
mahogany cabinetry and mirror
frames with light cream colored
marble floors and counter tops. An
oriental runner is cut into three
sections and placed at each sink
and bathtub to add warmth. The
result is a clean yet dramatic space.